Our Client Success Stories
Find case studies and actual client testimonials from a variety of businesses, just like yours, who are successfully using our Instant Gift Certificate and Daily Deals system to increase their sales.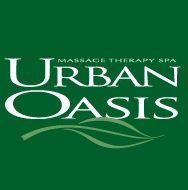 Featured Case Study
Learn how Chicago based Urban Oasis Spa Manager Geoffrey Gross increased his day spa's online gift certificate sales by $87,000 after switching to our Instant Gift Certificate System.
Learn More
We actually found this unsolicited video testimonial posted by the Brook Pointe Inn on Youtube and thought it was too good not to share as a great success story. We just love their excitement about the system and the fact that they received their first online certificate purchase just 30 minutes after adding our system to their website! Watch the video!.
Brook Pointe Inn Team
Brook Pointe Inn - Syracuse, IN
Thank you for helping to make our recent holiday season a successful one! Our customers loved that they could still "Shop Local" for gifts while shopping online from the comfort of home. We've not only increased our gift certificate sales, we actually doubled our Holiday gift sales compared to pevious year! Thank you for helping us do that and for being there when we had questions!
Amy Gessi
AgeLess Spa - Horseheads, NY
I am so happy that I found the TheGiftCardCafe.com when I was researching gift card options for my business. I am a blind massage therapist and use this service to offer gift certificates to my clients. When searching for programs it can be a challenge because I have to make sure it is accessible with my screen reader. TheGiftCardCafe.com team went above and beyond to help me with anything that wasn't accessible with my screen reader. So, if you're a blind business owner and use any screen reader this system will work and they have wonderful customer service. They even helped me place widgets on my facebook page and website as well helped me populate my services in the system. I give them a 100 plus...you will not be disappointed.
I wanted to thank you again for the awesome Special Deals and promtional features. Your system have saved me so much time and made gift certificate management even easier! Also wanted to thank you for existing because you have helped make a very successful holiday gift card season happen for my very small business.
TheGiftCardCafe.com works perfectly for our business and our staff loves the ease of use. We sold over $900 in gift certificates within the first 11 days!
TheGiftCardCafe.com has definitely been a GIFT to our business. Our gift certificate sales have increased by 50%.
I have found TheGiftCardCafe.com to be extremely helpful in automating the sales of gift certificates for my business. I sold over $2,000.00 in gift certificates in the first few months with your system! On Christmas Eve & Christmas Day alone we sold about $921.05 in gift certificates online and I never spoke to anyone! Shortly after that on Valentine's week we sold over $900.00 in gift certificates without speaking to one single person! The customer service at TheGiftCardCafe.com is second to none. Whenever I've called for help, they have always gone above and beyond. They set up everything on my website, so I didn't have to hire someone else. If you're looking for a reputable company, look no further. TheGiftCardCafe.com has everything you need to move your business towards success.
Mark Lorentz
Eau Claire Massage - Eau Claire, WI
I just wanted to take a moment to recognize what a great financial benefit TheGiftCardCafe.com has been for our business. Their customer service is awesome and the system is very user friendly. It's also very convenient for our customers to be able to purchase gift certificates for their loved ones 24/7. WINNING!
The system WORKS GREAT! Your customer service's quick response is much appreciated and made it very easy to get started. We are so happy that we selected your company!
Angela Bergren
Corky Creations - Kearney, NE
We offer a 30 day Risk Free Guarantee!
Choose A Flexible Pricing Plan That Fits Your Business...
View Plans & Pricing